The 2022 RMACC HPC Symposium lasted from August 2-4th, attracting numerous companies, researchers, and students. Arcitecta's team got the opportunity to both connect with local partners and educate captivated audiences at the symposium, presenting the following topics:
Data Orchestration Platform, presented by Arcitecta's Graham Beasley and Craig Vanderborgh
Career Opportunities and Marketing Yourself to Employers, where Arcitecta's Graham Beasley joined a panel discussion with representatives from NCAR and Google
Optimizing Data Storage Strategies for Rapidly Scaling Hybrid Research Environments, presented by Spectra Logic's Steve Paulson and Pete Halpern with Arcitecta's Craig Vanderborgh joining the panel discussion
Does HPC Need Data Management, presented by Arcitecta's Graham Beasley, Craig Vanderborgh, and Spectra Logic's Steve Paulson
Metadata, the Hidden Champion for Advanced Data Management, presented by Arcitecta's Graham Beasley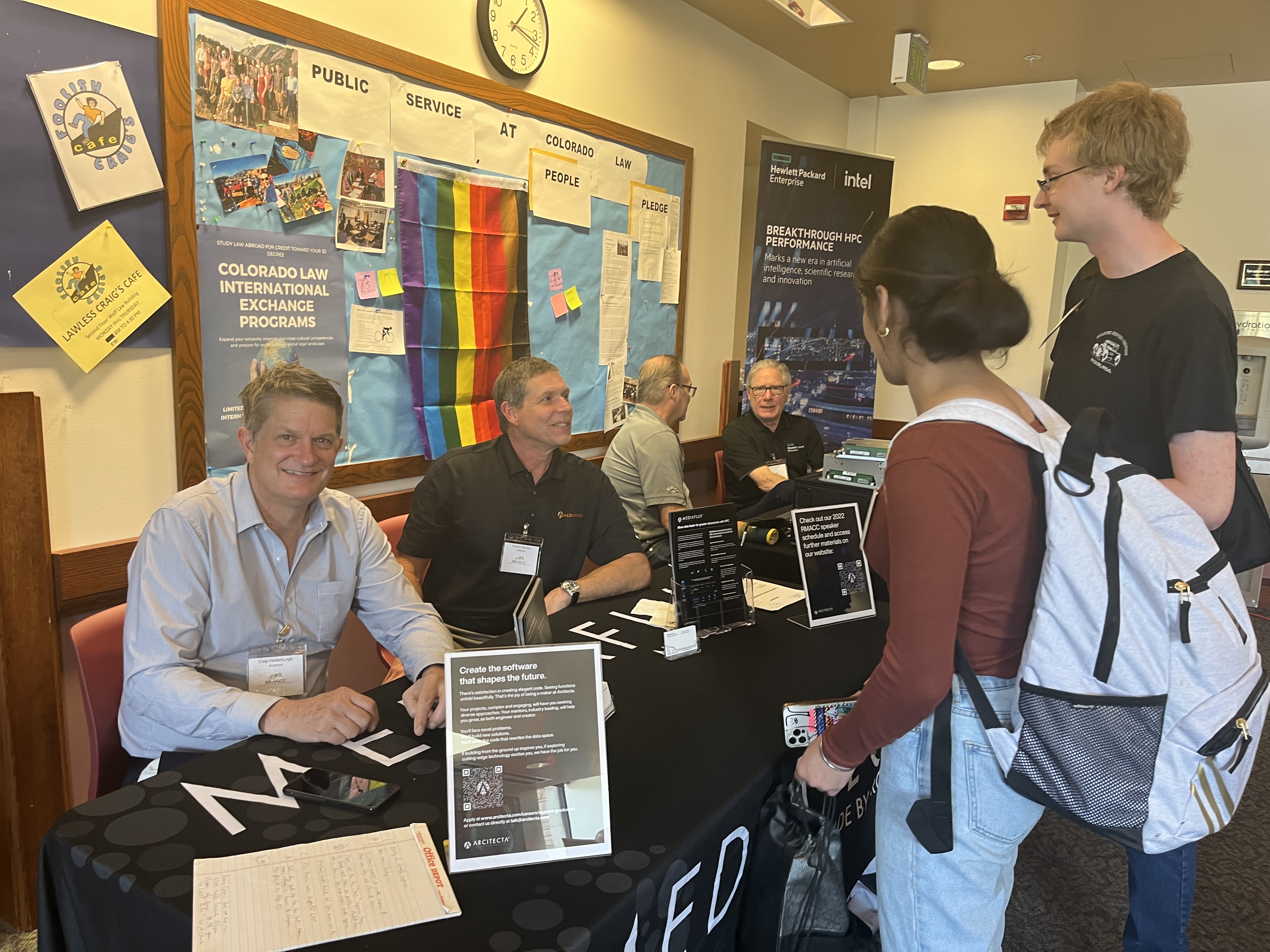 Through these presentations, audience members got the chance to learn about how they could orchestrate the movement of data from archive and persistent storage to scratch storage, as well as the importance of life cycle and data preservation strategies. Arcitecta's team also shared how to maintain a certain standard of security and privacy during the movement of data and how metadata can leverage the entire process.
Students even got the chance to learn how to potentially land a job in the field. Graham shared strategies on getting your foot in the door, navigating obstacles, and ultimately following your passion in a career that helps people organize data and reduce chaos in their life.
Being a more intimate conference, with each presentation averaging around 20 audience members, there were many opportunities for attendees to interact with the speakers and ask numerous questions. For instance, one audience member was very interested in how Mediaflux could be used for their specific research project, which allowed Graham and Craig to share a use case that happened to be very similar to the scenario. The opportunity to share at the RMACC HPC Symposium allowed Arcitecta to not only inform audiences about the capabilities of Mediaflux, but also to connect with audiences at a more individual level to help them solve complex data management problems, which is at the heart of what we do.
We're looking forward to next year!